SeaWorld parks have been closed since March because of the coronavirus pandemic.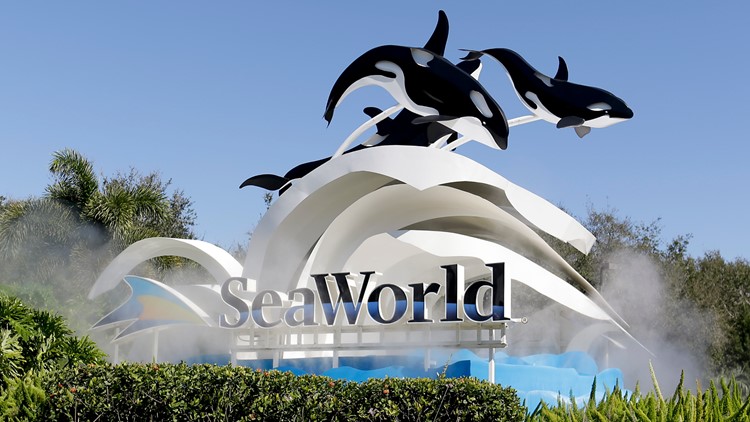 Credit: SeaWorld in Orlando, Fla.Author: Chelsea Tatham Published: 11:02 AM EDT May 27, 2020Updated: 5:34 PM EDT May 27, 2020 
ORLANDO, Fla. — SeaWorld Entertainment just took its first steps to reopen its theme parks.
The company presented reopening plans Wednesday morning to the Orange County Task Force. Those plans include a proposed reopening date of June 10 for an employee appreciation day and then June 11 for a public reopening.
The date and protocol changes aren't set in stone. The plans were approved by the task force and now head to Gov. Ron DeSantis for final approval.
Fellow theme park giant, Universal Orlando, presented reopening plans and had them approved by Demings and DeSantis last week. Universal is set to reopen June 5 with mandatory masks, temperature screenings, virtual lines and social distancing procedures for all.
The plans presented Wednesday morning include just the parks in Orlando: SeaWorld, Aquatica and Discovery Cove. SeaWorld Entertainment parks in other areas, including Busch Gardens in Tampa, will most likely have similar proposals but possibly different reopening dates.
Proposals to reopen Busch Gardens and Adventure Island in Tampa will have to be approved by Hillsborough County.